Notice of the Release of IS-UVCL01 Transparent Object Inspection System
Notice of the Release of IS-UVCL01 Transparent Object Inspection System
CKD Corporation (Headquarters: Komaki City, Aichi, Japan, President: Kazunori Kajimoto) will launch on March 31, 2021 a device called "IS-UVCL01" the industry's first automatic inspection system for defects in transparent materials, leveraging its inspection technology, one of its strengths cultivated in the pharmaceutical market.
1.Background of development
With the increasing need for efficiency and labor-saving at manufacturing sites due to the decrease in the working population, the market is demanding more stable quality and higher productivity than ever before.
For this reason, we have developed this product for in-line inspection applications, in which the inspection process is incorporated into the manufacturing facility, with the keywords "Automation of inspection processes that can be performed by visual inspection only"."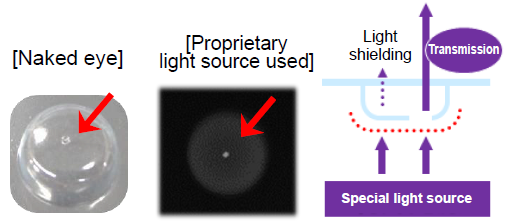 2.Major applications
(1) Automating Various Inspection Processes
·Inspect transparent perforated food containers
·Inspect material thickness
·Inspect cracks and chips in glass bottles
·Inspect leakage of transparent liquids, etc.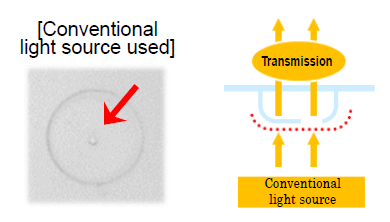 (2) Predictive maintenance
·Making visible the variations in material thickness
3.Product features
(1) Visualization of transparent items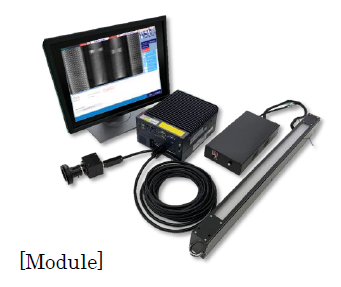 The use of a special light sources enable the visualization
of the defects in the transparent body (hole, thickness).
(2) Sales of inspection modules with non-specific applications
It is available in a minimal configuration of cameras, lighting,
and processing equipment, which can be customized for your
manufacturing processes and applications.
4.Main specifications
Detects defects over φ1.5 mm
・ Transparent film
Film width: 550mm
Film feed: Max, instantaneous 120m/min, average 48 m/min or less
*Detection accuracy depends on the characteristics of the object to be inspected
5.Retail price (tax excluded)
List price: 8 million yen
6.Sales target
Fiscal 2023: 390 million yen
7.Release Date
March 31, 2021