Environment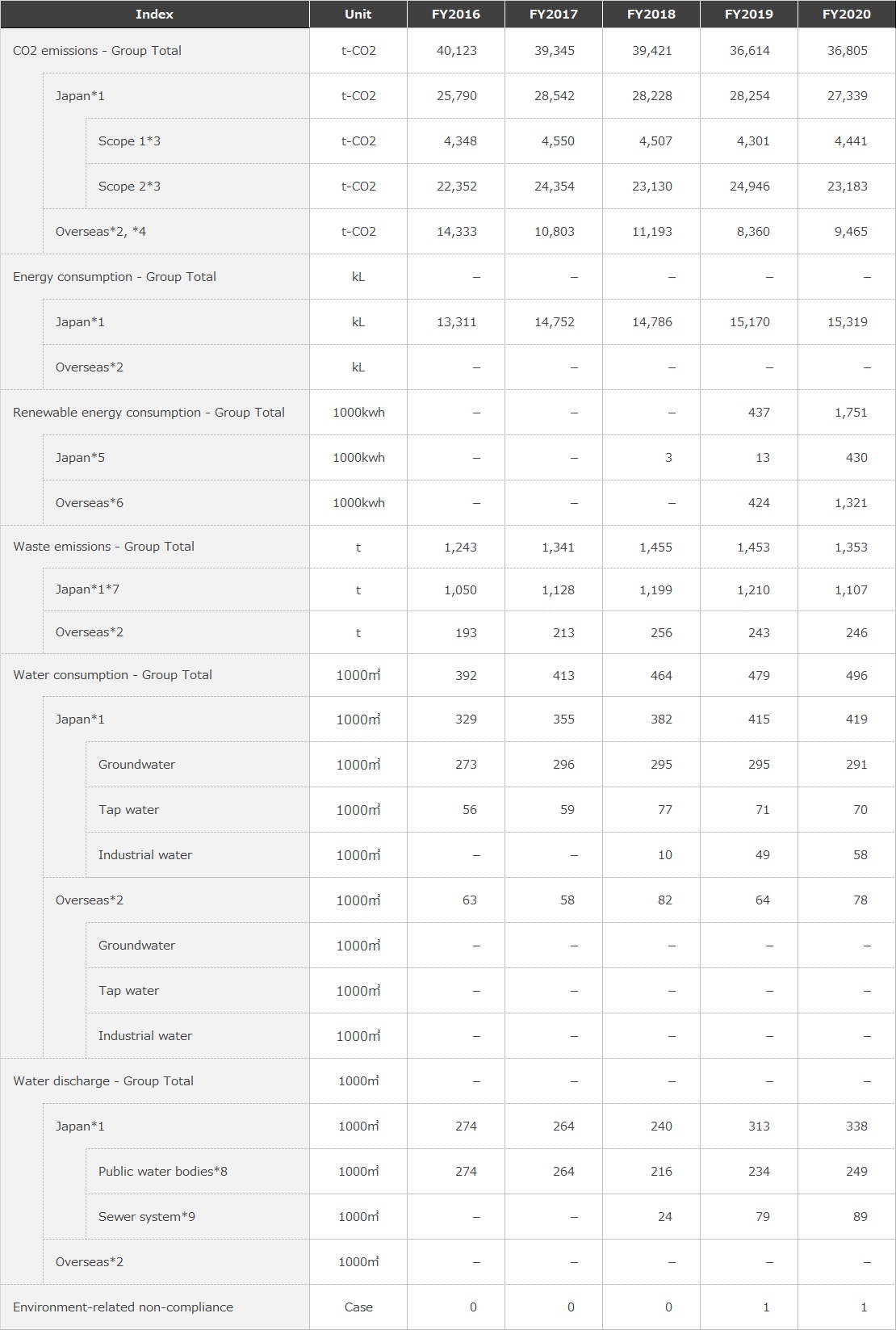 Society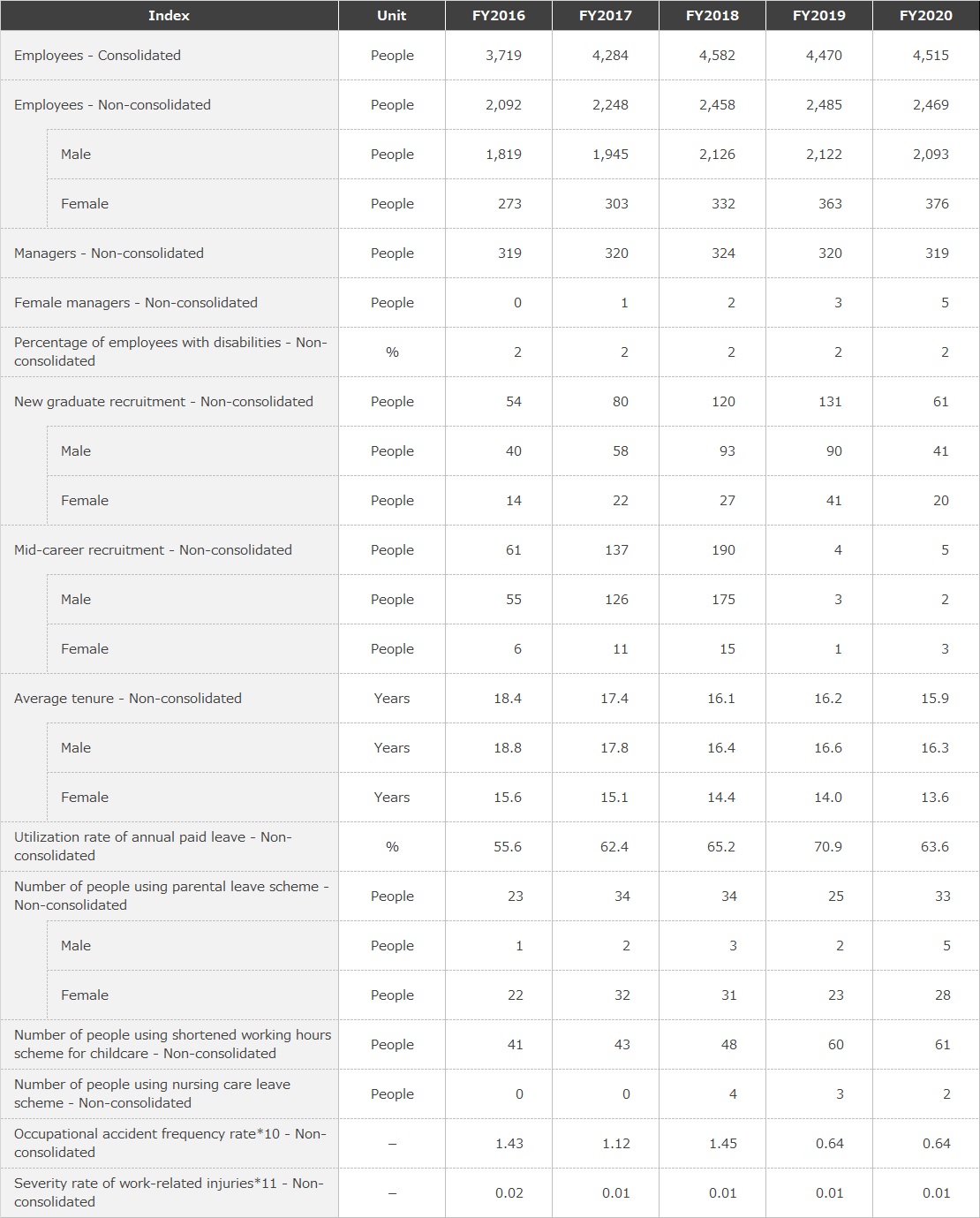 Corporate Governance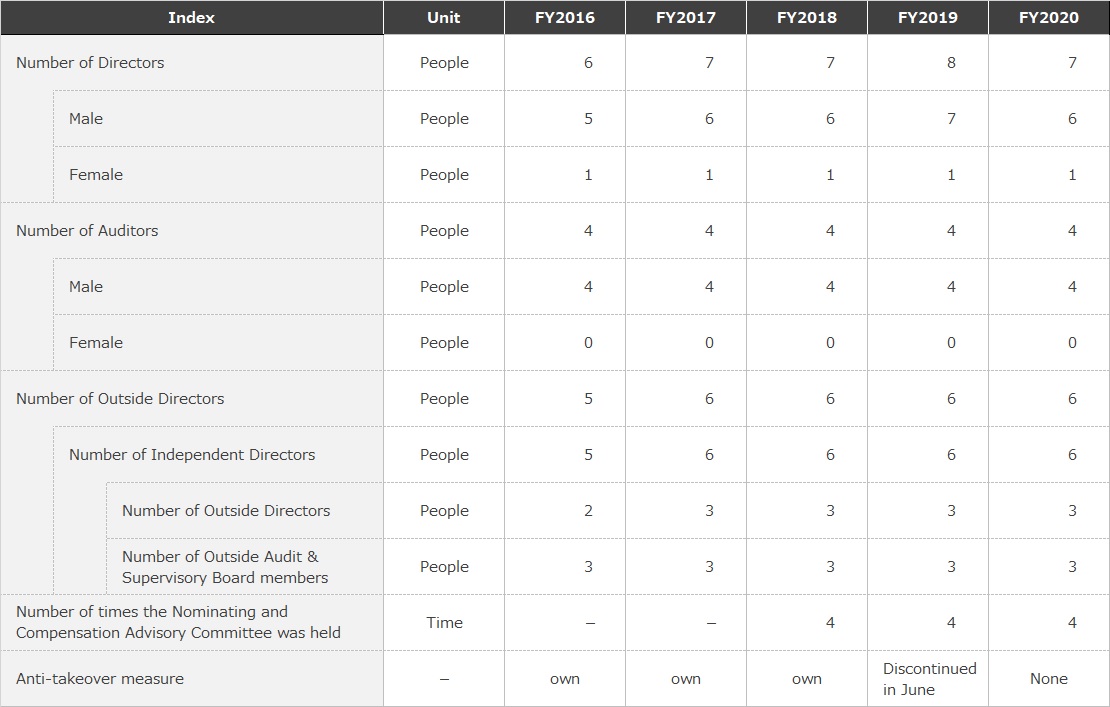 *1

Excluding domestic group companies

*2

Total for overseas plants

*3

CO2emissions (Japan) and target of Scope differ, so totals do not match

*4

Used Japan emissions coefficient

*5

Tohoku Plant (solar power generation)

*6

Thailand Plant (solar power generation)

*7

Total of plants' industrial waste products

*8

Komaki Plant and Kasugai Plant (including stormwater and coolant water), Inuyama Plant, Yokkaichi Plant

*9

Komaki Plant, Tohoku Plant

*10

Number of deaths and injuries from industrial accidents per million total working hours. Frequency of industrial accidents.

*11

Number of working days lost per 1,000 total working hours. Degree of severity of accidents.