Construction of Production Plant in India
May 11, 2022
Construction of Production Plant in India
CKD Corporation (Headquarters: Komaki City, Aichi Prefecture, President: Katsuhito Okuoka) has decided to construct a production plant at its subsidiary CKD India Private Limited (Gurgaon) in India.
With a view to medium- to long-term growth and raising corporate value, we are making investments to build a business foundation for the future in the Indian market, which has an abundant population and high economic growth.
This plant will be expanded as a mass production plant for component products such as pneumatic components and fluid control components required for the plant's production lines.
[Outline of the production plant]
 Location            Nimrana Industrial Estate, Rajasthan, India
 Land area            Approx. 14,600㎡
 Total floor space         Approx. 8,500㎡
 Start of construction       October 2022
 Scheduled start of operation   FY2023
 Construction cost        Approx. 800 million yen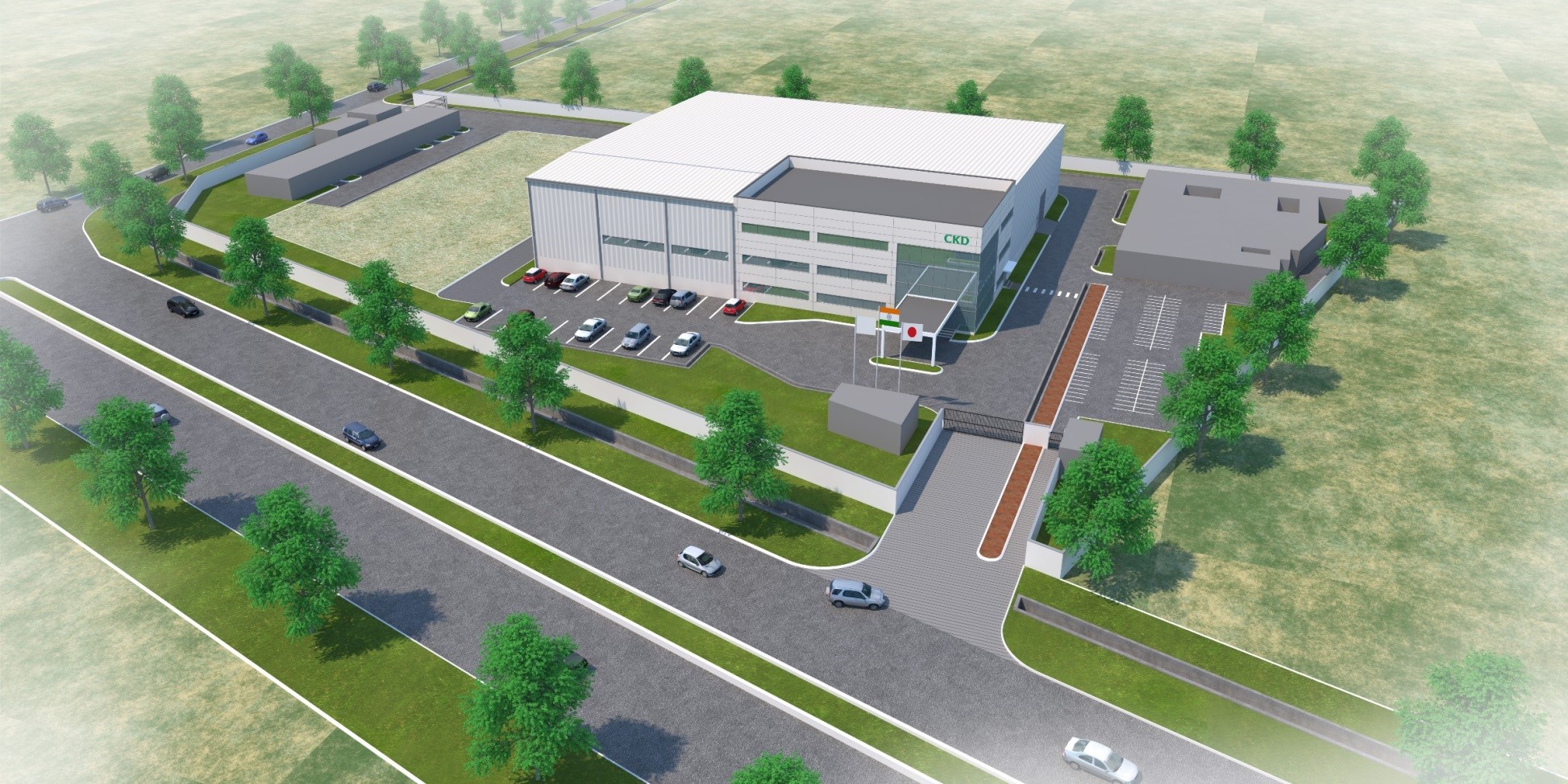 [Outline of CKD India Private Limited]
 Established       December 2015
 Location        Gurgaon, Haryana State, India
 Representative     Masanori Takeda
 Number of employees  40