CKD Wins the iF DESIGN AWARD
February 5, 2018
 CKD Wins the iF DESIGN AWARD
CKD Corporation (headquartered in Komaki, Aichi and headed by Kazunori Kajimoto, President) won the iF DESIGN AWARD 2018 (Industrial Product Design Award) for the "DSC-C Series" Speed controller with adjusting dial.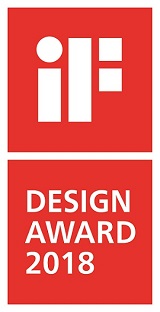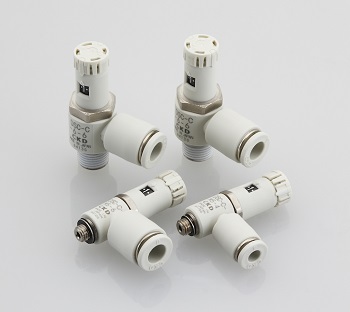 Design of the "DSC-C Series"
The "DSC-C Series" is designed to control the operating speed of pneumatic cylinders used at a variety of manufacturing sites, including the assembly and transfer of electronic and automotive components. CKD aimed to optimize the design while reducing the diameter of the main body to the utmost limit, i.e., 10.8 mm, and solving problems associated with miniaturization, including the visibility of the dial display, a small but easy-to-grip shape, and a mark making it easy to adjust to the dial. This achieved the industry's smallest size.
*The iF DESIGN AWARD has been a prestigious international design award for 65 years since its establishment in 1953. The iF logo is widely recognized as proof of excellent design.