Business Startup Procedure
Business Startup Procedure
Business Startup Procedure
Based on our fundamental purchasing policy, CKD conducts fair and lawful business transactions with business partners. We ask you to familiarize yourself with our procurement procedures as we aim to establish business relations according to the following flowchart.
Purchasing Procedure Flowchart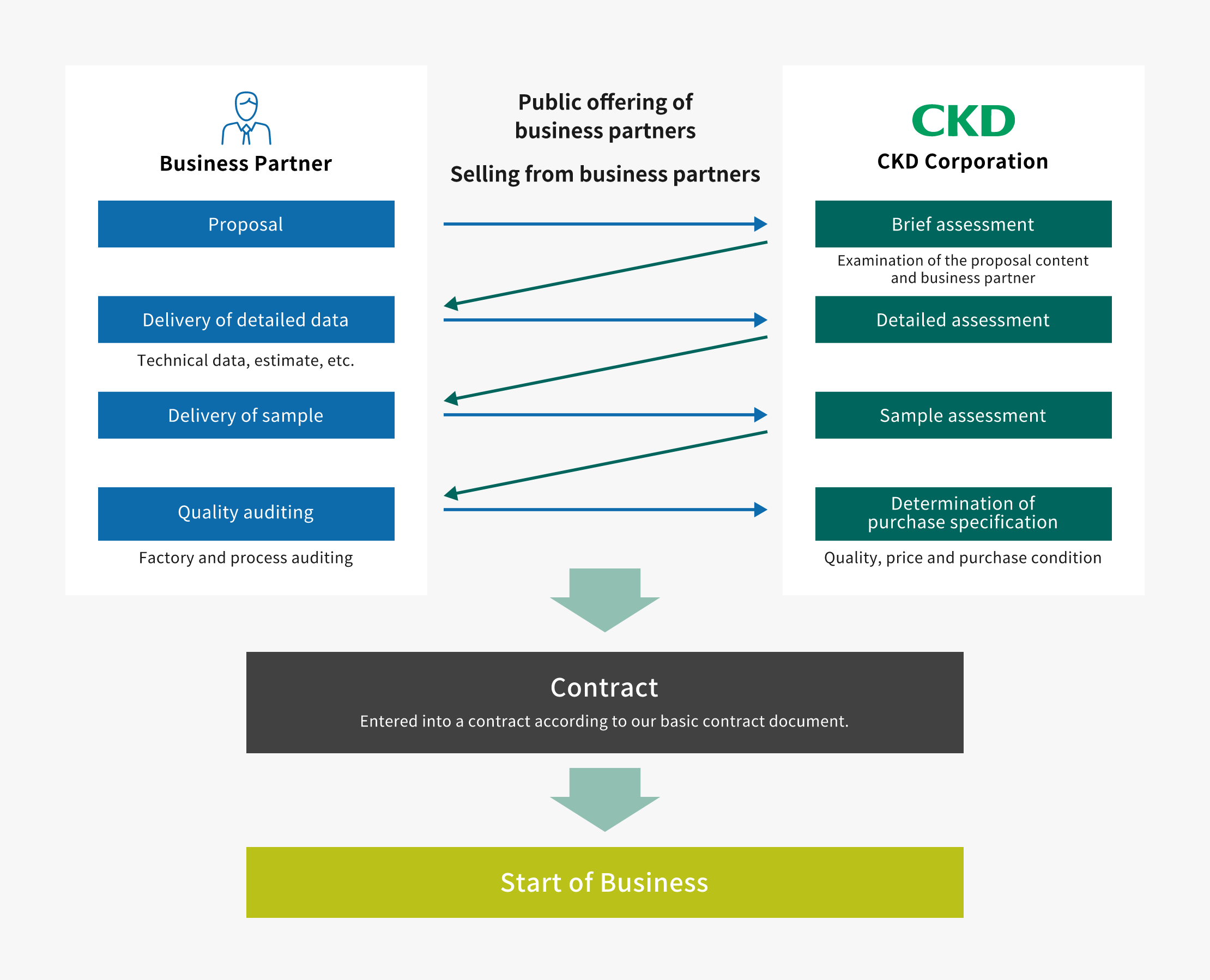 ● In case we find that your business is unfit at any stage of the process, we will inform you at that time.
● The flowchart above shows the standard purchasing procedure, and may differ depending on the office or item to procure.