Anti-bacterial/bacteria-removed compressed air prevents food contamination
Anti-bacterial/bacteria-removing filter
Look at the difference it makes! Bacteria-free clean air is provided with reliable anti-bacterial and bacteria removing performance.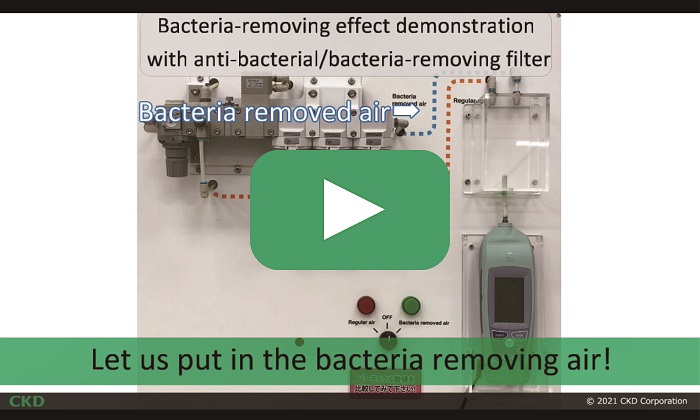 If you have this problem
Problem 01

With the handling of food stuff, safe compressed air without bacteria is needed!

Problem 02

Air needs to be blown directly onto food!

Problem 03

A combination of products is required according to the application!
To solve the problems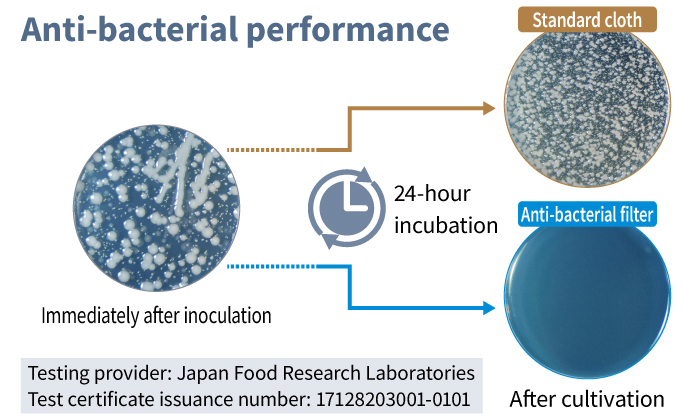 Stops bacteria growth in compressed air
●Reliable anti-bacterial power 【Bactericidal Activity Value 4 or more】
●Anti-bacterial pre-filter and high-performance anti-bacterial filter to block bacteria
●Bacteria are killed by silver ions contained in the anti-bacterial filter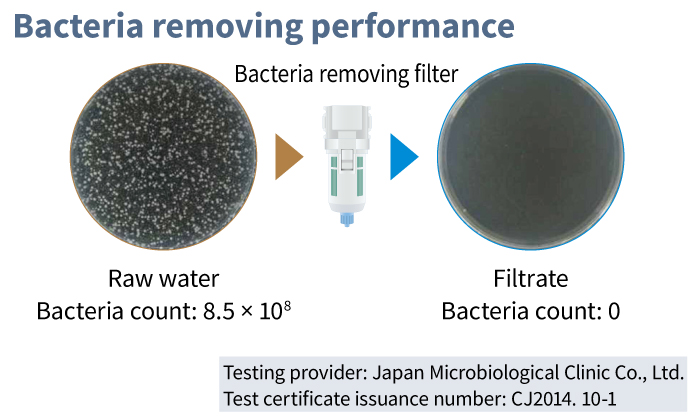 Reliable blow due to thorough removal of bacteria
●Reliable bacteria removing power 【Bacteria trapping performance LRV8 or greater】
● Hollow fiber membrane with 99.99999% bacteria removing rate
●Bacteria are captured when compressed air passes through the filter's ultrafine pores on the surface of the straw-shaped fiber
● Inline type is also available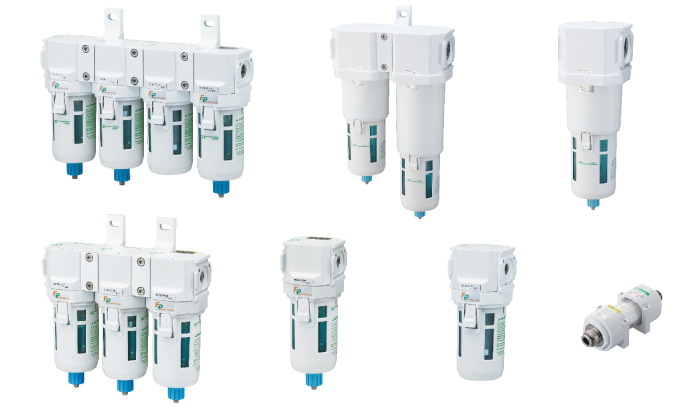 Freely combine anti-bacterial, bacteria-removing and odor removal filters
●Components can be freely combined from single-units to modules according to the required cleanliness
●Can be used safely by adopting materials compliant with the Food Sanitation Act
●Odor removal filter using fibrous activated carbon is also available
Video content
Anti-bacterial/bacteria-removing filter SFC Series
Frequently Asked Questions
What are the combinations of filters?

Anti-bacterial pre-filter, anti-bacterial high performance filter, bacteria removing filter, inline bacteria removing filter and odor removal filter from single to modular types are available. A combination can be selected according to the required cleanliness.

How can I perform maintenance?

Simply replace the element. Easy replacement. The maintenance label is attached to the product. For convenience, the replacement period can be indicated.

What is the response to safety and health?

The resin and rubber parts in the fluid passage sections are compliant with the Food Sanitation Act and FDA(Food and Drug Administration Ordinance), and NSF H1 grease for food processing machineries are used for assurance.
×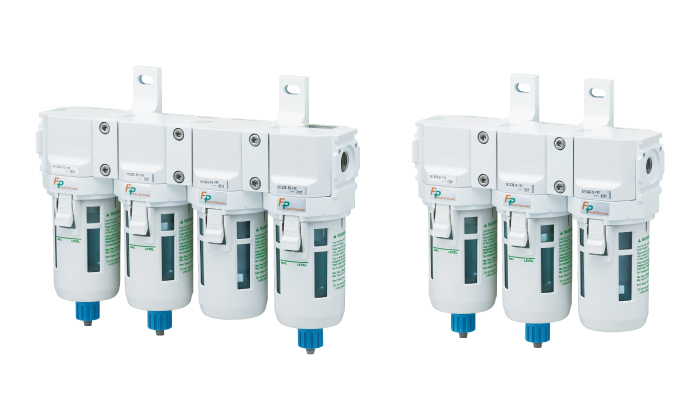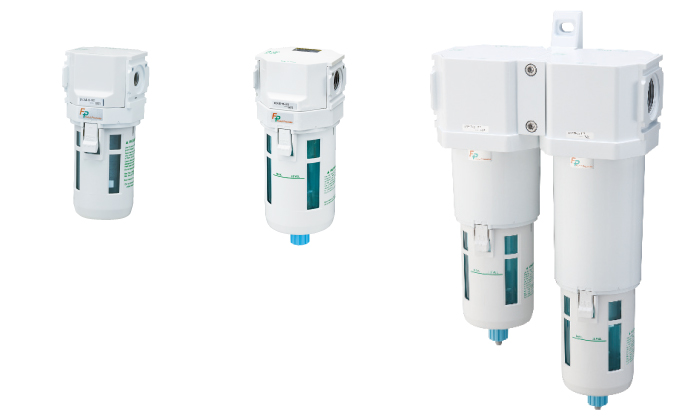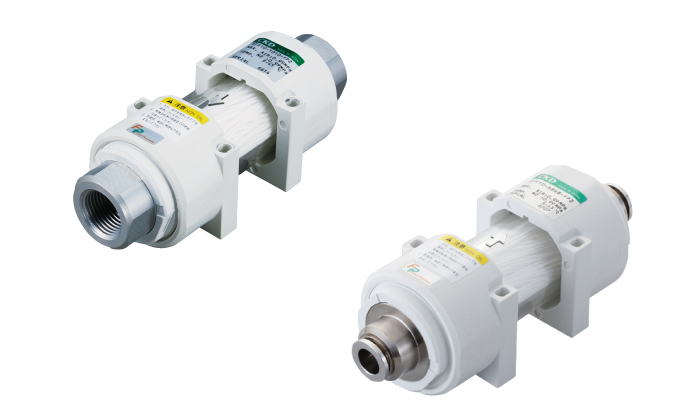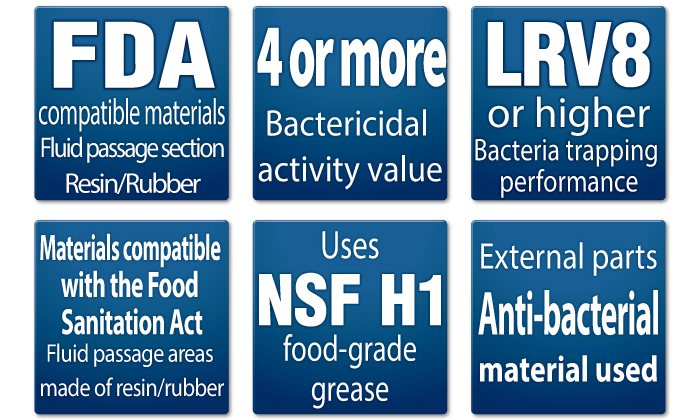 ×
Anti-bacterial/bacteria-removed compressed air prevents food contamination
×
Anti-bacterial/bacteria-removing filter SFC Series