New products
Have no hesitation in
choosing a valve
Multi-Fit Valves
for a Wide Variety of Fluids
Direct acting 2, 3-port solenoid valve
Multi-Fit Valves <FFB/FFG Series>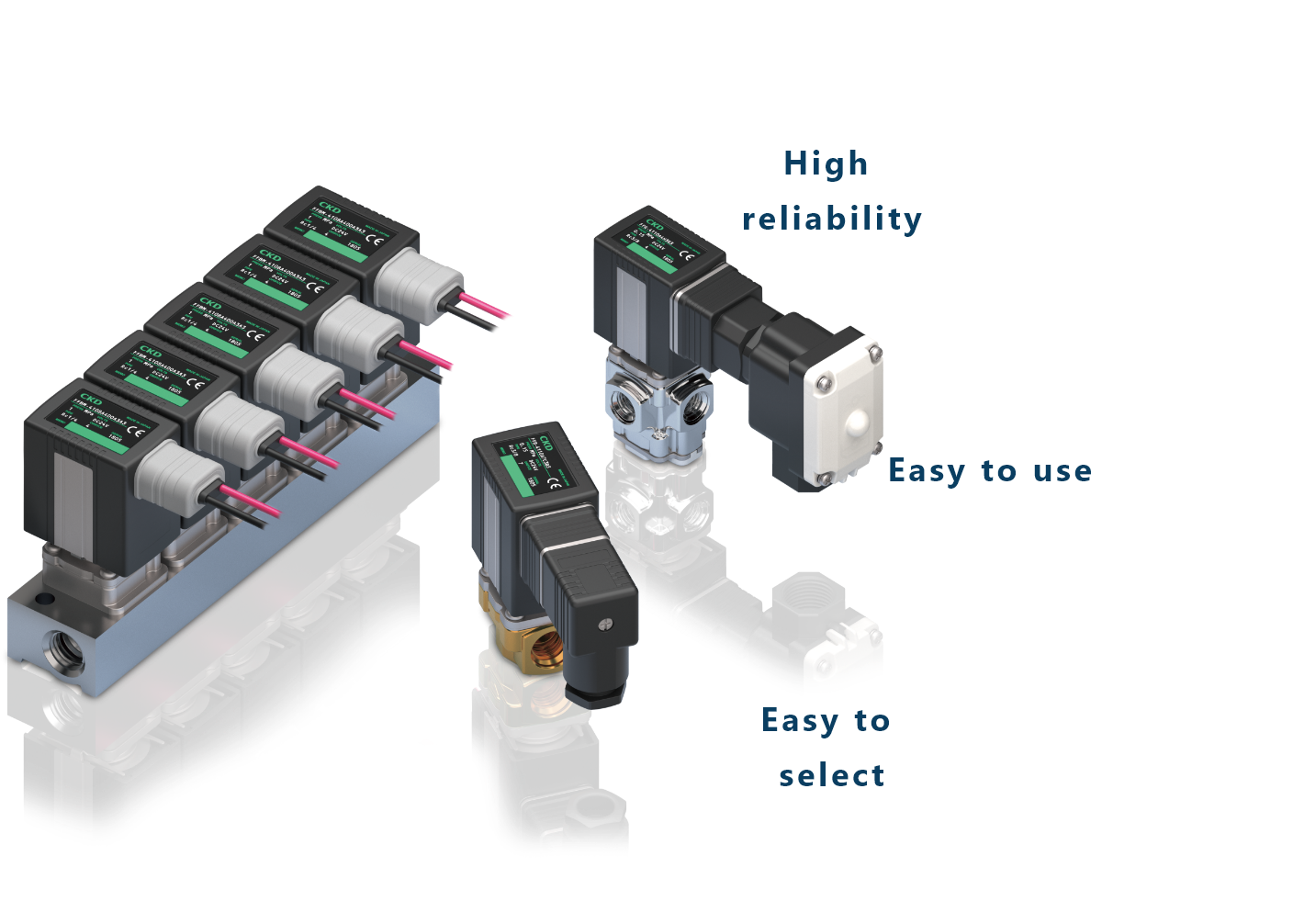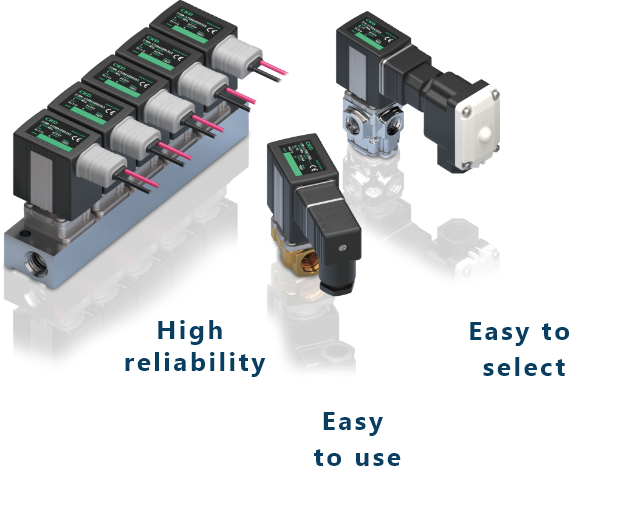 NEW STANDARD
for Fluid control valves
The multi-fit valve is a direct acting solenoid valve compatible with various fluids that has been refined for reliability, ease of use, and ease of selection. The "High-function standard equipment" allows you to use it in a variety of situations/applications without worries.
Have you ever felt hard-pressed about these issues with solenoid valves?
Durability with Dry Air (inert gas)
Operation noise of solenoid valves
AC coil whirring sound
Corrosion and rust of channels (wetted parts)
Fluid leakage during coil
replacement and maintenance
Compatibility with carbon neutral efforts
Multi-Fit Valves for a wide range of fluids meet your needs in a variety of situations and applications.
Recommended for the following situations
For use with any fluid

Supports compressed air, dry air (inert gas), water, oil, and vacuum.
It reduces the burden of stock of replacement parts and maintenance.
For use in quiet environments

Quiet design that suppresses the metallic noise characteristic of solenoid valves.
It can be used in quiet environments such as medical institutions and laboratories.
Requiring a highly corrosion-resistant solenoid valve

High corrosion resistant material is used for the plunger and flare pipe.
Corrosion resistance is greatly improved and the occurrence of rust at wetted parts is reduced.
Reduce maintenance complexity

Pressure resistant vessel structure is adopted to reduce external leakage risk.
There is no fluid leakage during coil replacement, and the coil can be attached/detached with a simple operation.
ReduceCO2 emissions

Significantly reduces power consumption and waste through longer service life.
Contributes to factory-wide carbon neutrality compliance.
Complying with international standards

Compliant with EU standards and RoHS Directive.
Supports CE Marking on customer machine products.

High reliability
High functionality as standard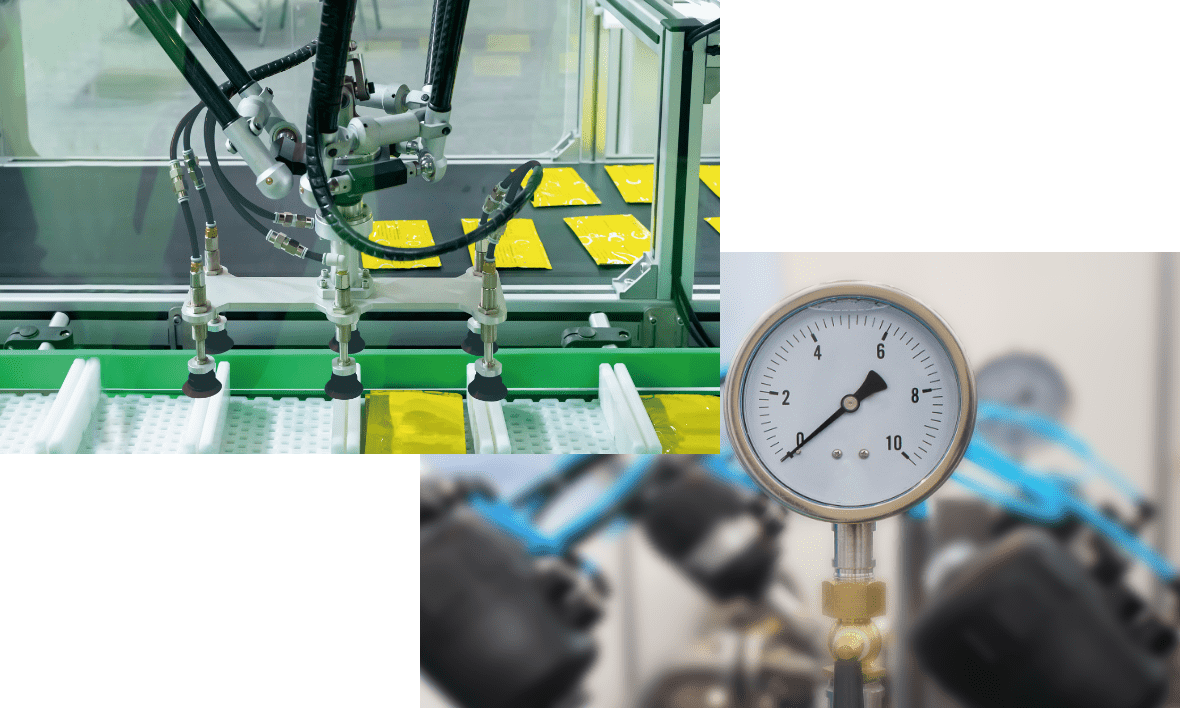 High durability of 20 million cycles

20 million cycle durability even with dry air (Under CKD test conditions)
The integrated plunger and wear ring reduce sliding resistance and realize durability equivalent to that of general air components.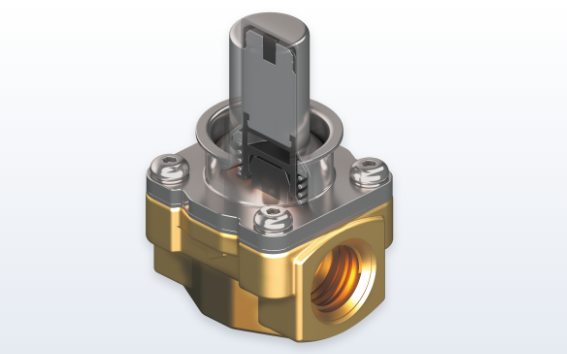 Uses highly corrosion-resistant materials

The integrally molded flare pipe is weld free reducing rust on wetted parts
High corrosion-resistant material is adopted for the plunger and flare pipe to greatly improve corrosion resistance.
Dezincified brass is used for the brass body to reduce the risk of internal leakage.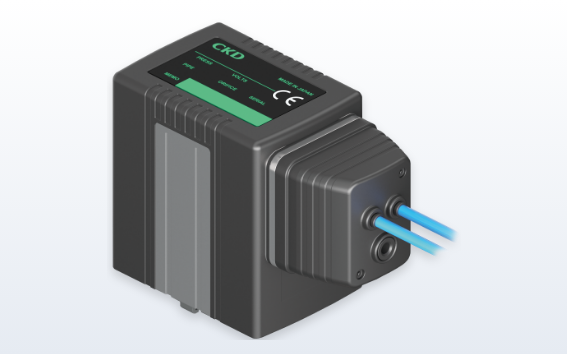 Coil with full-wave rectifier provided as standard (AC type)

Prevents coil burnout and buzzing due to overcurrent
Prevents buzzing of AC (current) coils generated when foreign matter is lodged.
Realizes significant energy savings of 11 W→4.5W.

(60% reduction compared to conventional CKD products, for valve size 3)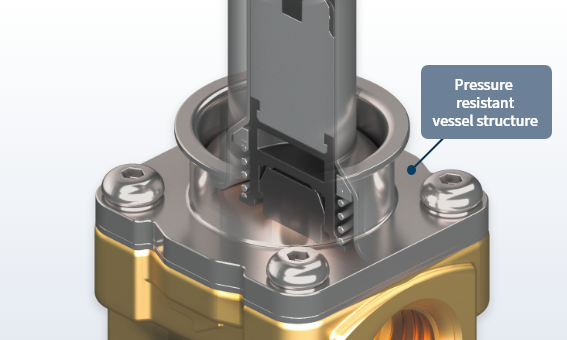 Pressure resistant vessel structure adopted

Reduces risk of external leakage
The flow path is not exposed when the coil is replaced, and there is no risk of fluid leakage.

Easy to use
High convenience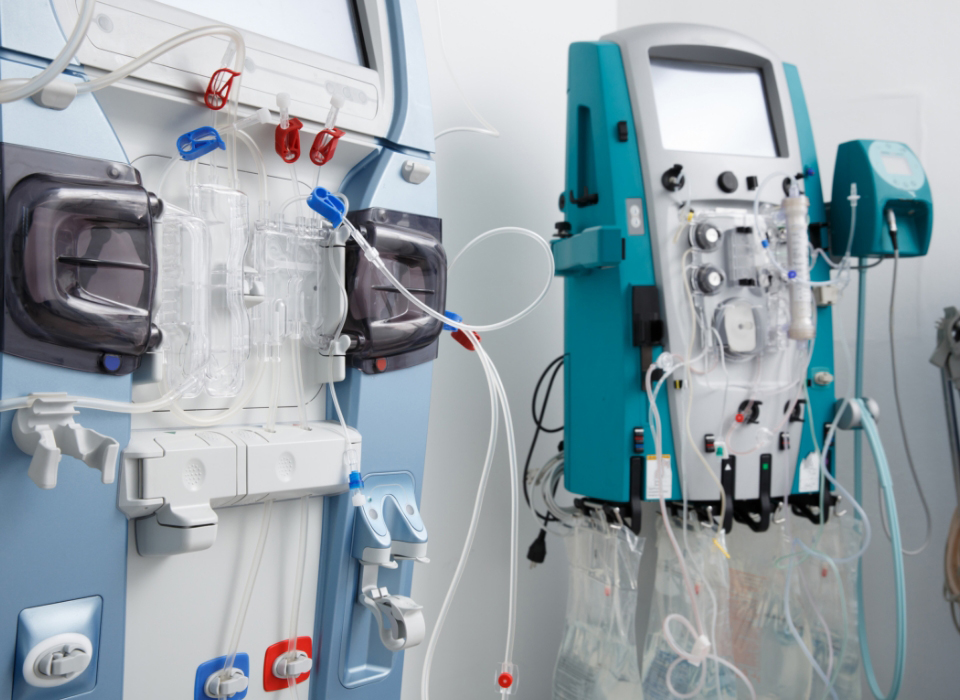 High quietness

With the adoption of the noise dampening rubber, metallic noise during operation has been reduced. It can be used safely even in quiet environments such as medical institutions and laboratories.

(35% quieter compared with conventional models)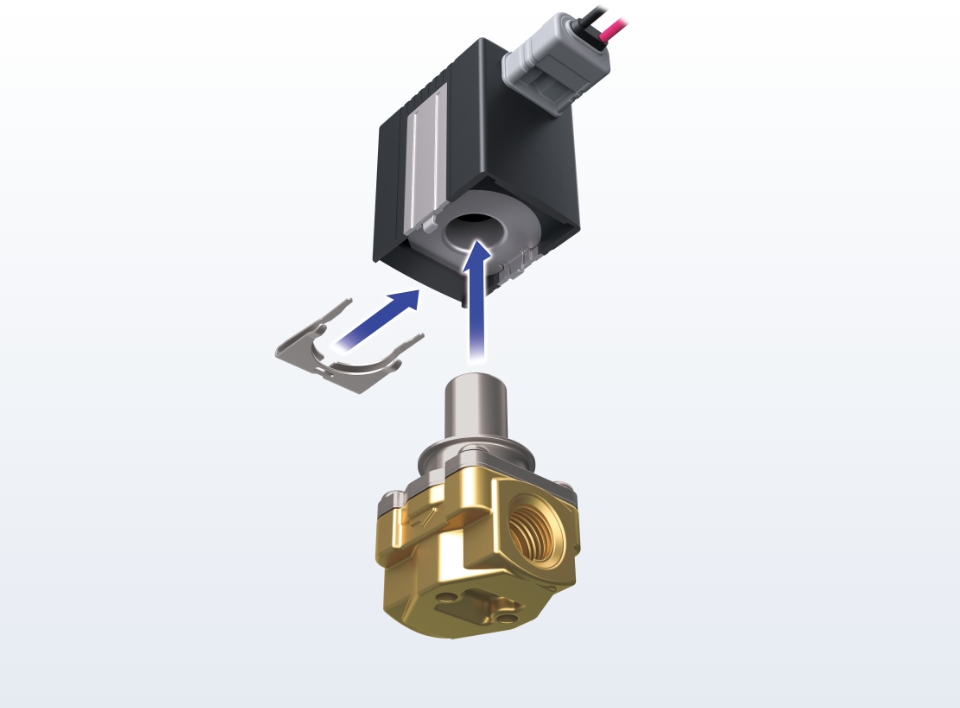 High maintainability

The coil can be attached and detached with a push-in clip. The coil can be easily attached/detached without removing the screw or nut.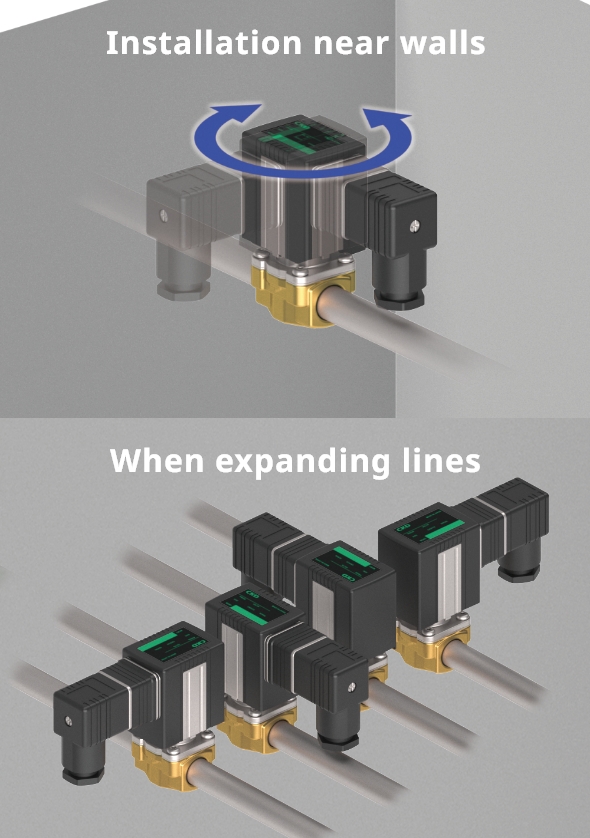 High installability

The coil rotates 360° and enables flexible layout. It has a high degree of freedom in installation, and enables effective use of narrow spaces near walls that are difficult to handle. Flexible installation even when expanding lines.

Easy to select
Wide variation
A wide range of variations are available to suit various situations.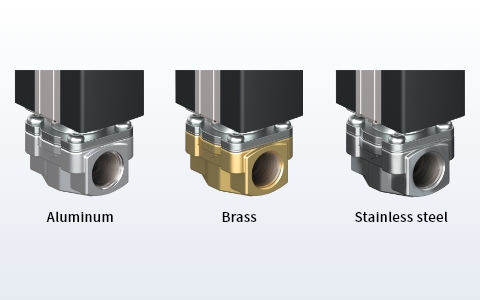 Material

Material variations compatible with a wide range of fluids
Body
material
Aluminum
Brass
Stainless steel
Sealant
material
NBR(Nitrile rubber)
FKM(Fluoro rubber)
EPDM(Ethylene propylene rubber)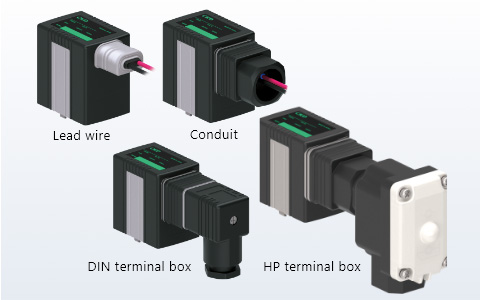 Piping/wiring

Piping/wiring variation corresponding to a variety of mounting methods for various equipment and facilities
Port thread
standards
Rc
G
NPT
Electrical
connections
Lead wire
DIN terminal box
HP terminal box
Conduit
Compatible with global standards

Compliant with EU standards and RoHS
Supports CE Marking on customer machine products.
Examples of applications
Multi-fit valves for various fluids can be used in a variety of applications regardless of the industry.
Examples of Fluid Use
Compressed air

Supply of compressed air, control of air blow, etc.
Dry air(inert gas)

For supply of dry air in rechargeable battery manufacturing processes, N2 (inert gas) purge, etc.
Water

Water supply and drainage control of cleaning solution, temperature control by water cooling, etc.
Oil

Control of turbine oil, coolant, etc.
Vacuum

Vacuum switching control, suction control, etc.
Compatible with carbon neutral
By reducing waste through reduction of power consumption and longer service life, it is compatible
with carbon neutrality. Contributes to the realization of a sustainable society.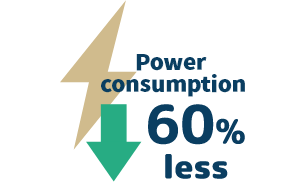 Energy saving
Low wattage specification that significantly reduces power consumption
Power consumption: 11W→4.5W (for valve size 3)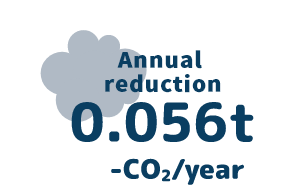 Reduction of CO2emissions*
Integrated molding without welding reduces CO2 emissions during manufacturing
Annual reduction of 0.056 t-CO2/year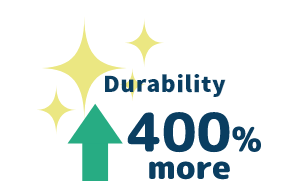 Long service life*
Reduces maintenance due to breakdowns and waste
Durability: 5 million cycles →20 million cycles
* Compared to conventional CKD products
Having problems with the conventional solenoid valves?
Feel free to contact CKD if you are switching from a conventional solenoid valve or considering new ones.
Multi-fluid compatible multi-fit valves will meet your needs.
Catalog / CAD download (to Product page)
Contact